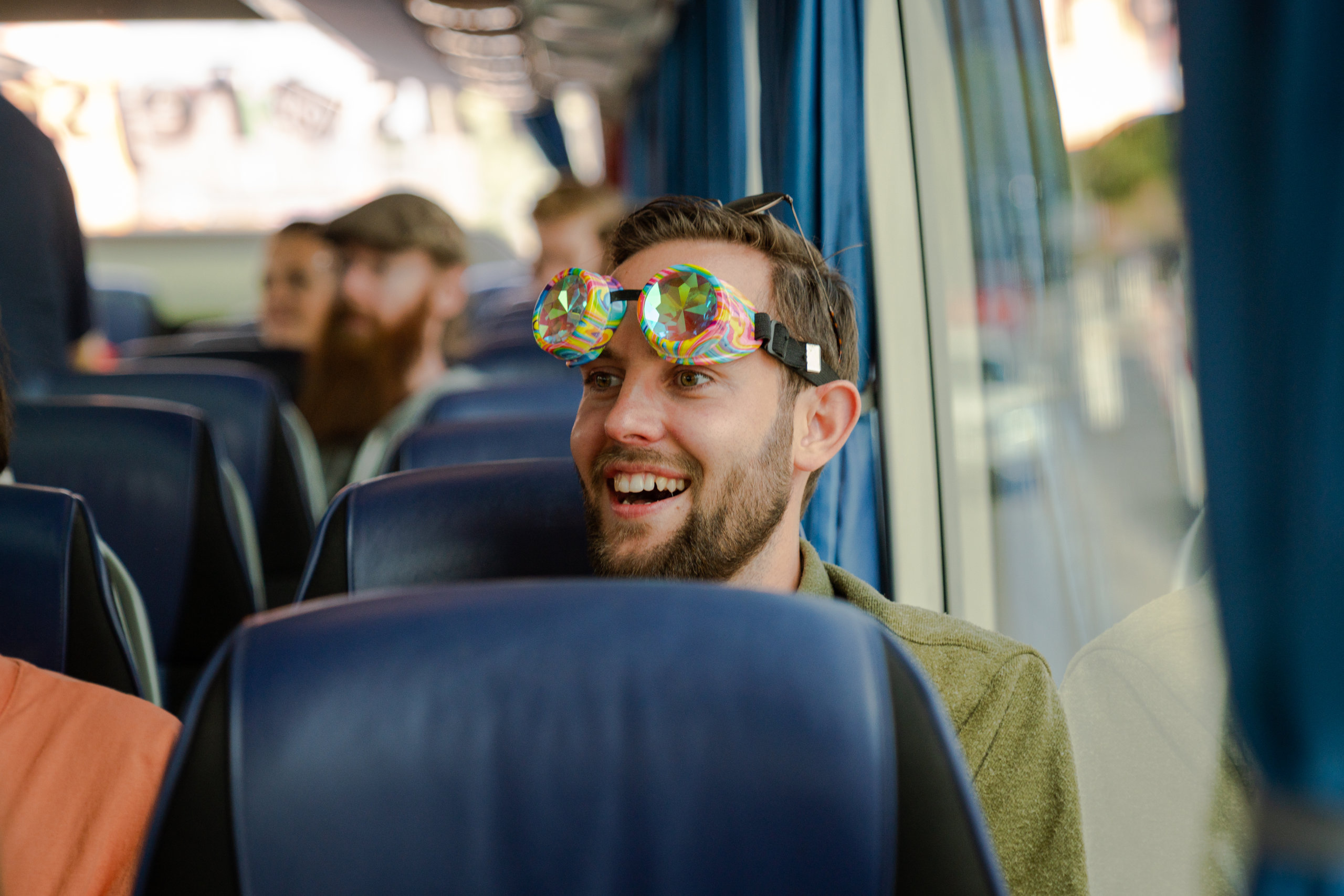 Hey there! I'm Casper 👋🏽 Born and raised between the greenhouses in the west of the Netherlands. I now live in Rotterdam.
In my free time, I like playing board games with friends, hiking long section hikes alone and cooking, currently diving into the fermentation rabbit hole 🧪
Career story
10 years ago, a 17-year old mini-me wandered around the halls of an open day at the local university, looking for the biology intro. Both my parents were chemists, and so I gravitated towards a scientific study as well. I opened the door and sat down, then realised I was in the wrong classroom.
The door had closed and the teacher kicked off: "In the next few decades we'll see technology embed itself in all parts of your daily life. We just don't know how, and that's exactly why you should consider becoming a designer." It made an impression on me. Digital design sounds daring, new and much more fun than biology! Without any prior design experience, I decided to run with it and study communications design in Rotterdam.
Design is a broad landscape and can be practised in many contexts. I dedicated the first years of my career to doing internships at various places to see what's out there and realised that product design was an area really liked. It's interesting to create something other people interact with, instead of passively consuming. It requires you to learn about visual design, but also human psychology, business structures, conducting user research, prototyping and so much more. I believe good product designers are good generalists, and I aspire to live up to this.
In 2016, I sought out an internship at Dutch file-transfer service WeTransfer and became their first-ever graduate intern. After this period, I stuck around around and became a product designer for the Transfer product. Here, I helped outline new initiatives, detailed UI/UX design, assist with user research and set up A/B experiments. Outside of my direct responsibilities, I helped to establish the workers' council and hosted a monthly burger night.
In January 2021, joined Tempo, a mindful email client based in Berlin. I helped to set up an MVP for their iOS app, and designed a range of improvements for their Mac app. Sadly, the company got discontinued in late October.
Regardless of this setback, I realize I still love doing what I do, and I'm eager to discuss new opportunities in The Netherlands or Remote in the EU.